Now there's no denying that your best friend's dog, or that cute guy you met in the bar have some of the most scroll worthy content. But as a creative brand and marketing agency, we're just saying that brands. Get. It. Right.
In fact, according to Sprout Social, 80% of Instagram users follow a brand, and one of the three most-viewed stories of all time was posted by a business account. The best brands really get under the skin of what a follower is, whether you want them to or not. And how many times have you hit that direct message button or screenshot 'that really post' but not given it the recognition it really deserves?
In honour of World Social Media Day, here are our top 5 picks of brands that are being social.
1. Glossier
2.1 million followers
Oh Glossier – if you haven't heard of Glossier yet…then get to know. Founder Emily Weiss, of uber-chic beauty review blog Into The Gloss, created what Forbes has now dubbed as the beauty brand for 'Generation Instagram'.
Why Glossier is nailing Instagram 
The Realness – 2.1 million followers later and the real people who are part of the brand, are the reason behind their social success. A shift in Instagram's style has supported this, although we are lead to believe Glossier could be one of the crucial cogs behind the shift in less polished, authentic content. Whether it's acne scarring before and afters, or tweets consisting of thousands of customer reviews – Glossier aren't afraid to post it. And that's exactly what we like to see, too many times have creators asked themselves the question 'is that on brand?' whereas Glossier steps away from the cookie-cutter content and sparks their own strategy.
#NoAds – notice anything different? You may find your thumb-tapping evenings mainly consist of skating around the many #ad or 'paid partnership' style posts, but when you take a look at Glossier's feed you'd be pleasantly surprised. Not to say the brand doesn't have an airtight marketing strategy and influencer programme – because they'd be crazy, obviously. Weiss makes everyone feel like an influencer, and if you don't believe that they also have a Rep Scheme whereby fellow fans receive discount codes to promote to their followers – for free. Sounds familiar, but the real kicker is the connection that the followers have with Glossier and their willingness to advertise their products free of charge.
Fan Club – a conversation highly circulated in the beauty industry, and something Weiss based her empire upon is real people with real views. From her former Into The Gloss days, Weiss was able to take all the knowledge from the industry and years of reviewing innumerable beauty products to develop cosmetics that people actually wanted in their bathrooms/handbags/dressing room floors. Weiss attributes a huge '90% of revenue growth to peer-to-peer recommendation rather than advertising or marketing spend', as a result of personal connection, relatability through social media and top-notch customer service.
Check out some of our favourite posts of theirs here:
https://www.instagram.com/p/BpCkbSmh1lj/
https://www.instagram.com/p/Bsa0OFygZcC/
718K followers
It's true we all scream for ice cream – and low calorie frozen delights are certainly worth screaming about. US born Halo Top doesn't stay long in our freezers but our feeds are forever filled with drool-worthy content and that's just the tip of the ice(cream)berg.
Why Halo Top is nailing Instagram 
Crazy good content – the brand cleverly blends their product innovation by creating stand-out social content based around this. Users want to know what they are seeing, being sold or engaging with. So what better way to promote a new salted caramel flavour than by photographing a pint on top of a pile of caramel? Focusing their marketing strategy on predominantly 90% Instagram and Facebook, homing in on the brand's millennial target market with vivid imagery, social first humour and conversational messaging. 
The inside scoop – whilst it's hard to imagine pints of delicious ice cream product have anything to do with the health and fitness sector, Halo Top's influencer strategy says otherwise. Targeting top tier vloggers from the likes of Whitney Simmons to Amanda Bucci, the content produced acts as PR noise to circulate a new phenomenon. Inviting conversation between their followers, and upwards of 100K per video, whilst suggesting this could be a new era for maintaining a healthy lifestyle.
Talk that talk – it may sound like social 101, but the key to good content is a great caption. And Halo Top have hit the nail on the head. Catch a glimpse of one of their eye-popping, candy coloured creative campaigns, only to scroll down to find an abundance of witty, current characters that you can't help but chuckle at.
Check out some of our favourite posts of theirs here:
https://www.instagram.com/p/BysfeGtFrf-/
112K followers
The association with 'Instagrammable brands' and vitamins, is far and few apart. But LA based nutrients brand, Ritual, seems to bridge the gap. Their cult celebrity following to insightful content pieces gives customers a real platform to shout about their health, a new step for the wellness industry.
Why Ritual is nailing Instagram
Relatable – we all know memes are so #relatable. And that's why Ritual just can't get enough. In the day and age of in-your-face advertising on Instagram and kill-joy influencer marketing – can't social just be fun? Ritual's use of Twitter conversation, homemade memes and paparazzi pics is a breath of fresh air often highlighting messages from it's community or trending topics.
Balance – life's all about balance, right? The majority of Ritual's content pieces follow it's core brand colour palette, let's go for millennial yellow. By solidifying their visual identity within the essence of their content strategy, it showcases their product offering without screaming BUY ME NOW.
Cool factor – following on from our last point..what makes a brand 'cool'? Ritual has a strong focus on their core demographic of millennial women, tapping into their culture from Whatsapp messages to bottomless brunches is all a part of this. And their content resonates, who's to say you can't take Oprah Winfrey with multiple mimosas and turn her into a meme? *hits like*.
https://www.instagram.com/p/By6PJOCpsD9/
796K followers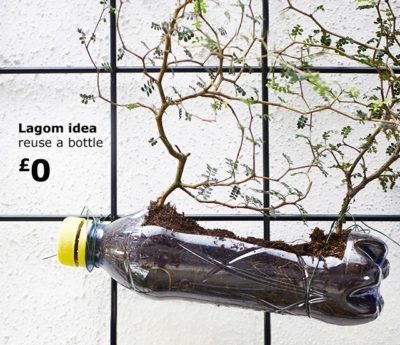 We can't deny the annual (okay, monthly) IKEA trip isn't a UK phenomenon. So cult, it now has it's own Instagram presence from the many #hotdogchallenges that surface from the Twittersphere, to singer Sam Smith's most recent claim that he'd never been to an IKEA – until now. Maybe it's something about British culture that makes cult brands cool? Or we just really love hot dogs.
Why IKEA is nailing Instagram 
Educational – Just as important as the tools you need to build that flatpack wardrobe, IKEA has the tools to make social content informative and fun. The brand's latest paid social campaigns shared suggestive ideas on how you can recycle everyday products into quirky pieces for around your home.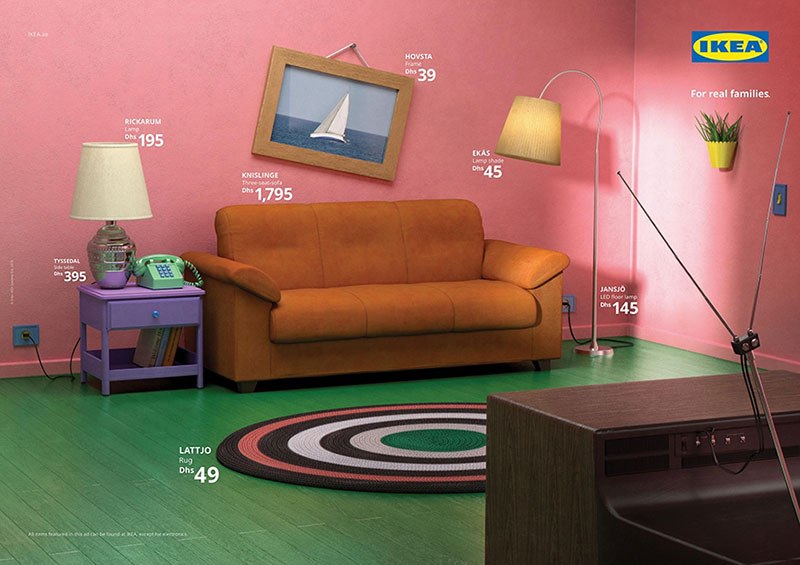 Content is key – the brand's Home Tour Series videos and inspirational boards on Pinterest are great examples of their effective content marketing. In addition to this, it seems a natural collaboration between lifestyle influencers and long-form blog writers whom offered their tips and tricks as part of an 'everyday routine' piece.
PR gold – as much as social media strategisation can be a vital component to driving ROI and traffic, isn't it just as important to be noticed? You may have spotted IKEA's most recent marketing campaign in the UAE, whereby they recreated famous living rooms with just IKEA furniture. The resemblance is uncanny, and the relationship this ties together with the brand's consistently clever social content proves you don't have to be safe to be successful. 
3.3 million followers
Probably the biggest fitness apparel brand around the world right now, famed for their global influencer programme and titanic reach, Gymshark has a few things to teach us when it comes to great social content.
Why Gymshark is nailing Instagram 
Collaboration across the nation – Founder, Ben Francis, began by gifting free Gymshark clothing to influencer's across the globe with a scope to homing in on fitness vloggers whom have a specific target audience, thereby identifying a huge niche for the fashion market. These influencers live in sports apparel, they are seen wearing it day and night and have some of the biggest followings in the world. Turn these influencers into 'brand ambassadors' and you have a core reach of over 20 million with just 18 accounts.
Access all areas – fusing offline and online marketing strategies, Gymshark managed to succeed in building the brand as a celebrity in it's own right. Get up to date with the ambassador's vlogs, or Instagram Lives from the brand itself and you'll likely catch them in Melbourne, New York or Dublin arranging meet and greets with customers for the real life experience of meeting their favourite fitness influencer.
Community – fostering the brand's audience offline stems from their applaudable approach to online community. Specifically through user-generated content, as our generation steps into a new era of body empowerment Gymshark repurposes customer content for followers to enjoy, engage with and support. 
Sade Pramberger, Winner of Gymshark 66, explains how her fitness journey and veganism has changed her life…https://t.co/wSqgaVYwHZ

— Gymshark (@Gymshark) March 26, 2018