An inside look with branding and design agency owner Neil Marra on company naming.
19 year's experience in getting the name right.
 Looking back over the last 19 years, the game of naming has always been a challenging but fun arena. It's one that often acts as a starting point for the entire brand tone and feel, exciting team members about the future of the company while connecting brands with their target audience.  
Some of the most successful names have been created over a beer in the pub, just like some of the greatest ideas have been outlined on the back of a napkin. It's great when it happens, but it's not always that easy.  
The industry now faces higher constraints in name development, paralleled by SME's and start-ups struggling to see the amount of work and value that can go against naming their brand. 
"We just need a name." The five word sentence said on a regular basis. Unfortunately, there are agencies that will crumble and bundle name creation into an already tight fee as part of logo creation.
What's the issue?
Budget and time are the main factors. It can take teams of creatives hours to come up with a company name, only to be quickly scrapped due to availability. Trade marks, URLs, how memorable it is, global connotations, length and aesthetics are just a few considerations that go into a good naming process. 
These factors are often overlooked by those seeking a new name. While they understand it's important, there is a trending consensus that the naming process is easier than logo creation and should therefore be reflected in the price. 
Investment
I've been a part of lots of brand naming projects and the most successful ones have a deeper understanding between the client and the agency. The understanding is that these things have value and that they take time and energy to get right. 
The first step is to invest in a discovery session to get under the skin of the brand before the naming process begins. It's important to explore areas of research and insight on the landscape of the client's industry and to define who the customer is and what they want. These initial answers help provide the agency with a defined understanding of what direction to go in. 
The right people
There's lots of ways to develop a product or brand name but I find that it's generally the right mix of people who bring different skills and perspectives that make the biggest difference. Bringing together the opinions of writers, creatives, clients and customers followed by a defined process is the most effective way to get to the sweet spot. 
Global clients will often bring in multiple agencies from different countries to approach a brief from different directions. Multiple agencies can co-create and expand from different angles to come to defined point. We've found as an agency that this approach is really effective and produces a much better result than working in silo.
The approach
Once there is a defined brief with a chosen team, either working remotely and/or in groups, this is when we go into our Explore, Refine and Focus stages of our naming workshop. 
"Explore" is a way to open up different avenues and territories of names. "Refine" challenges these categories and individual names through different perspectives and tests. "Focus" then gives you a clearer idea from research, insight and perspective on names that will work versus those that will not. 

This process can be done over several hours or over several weeks, depending on the scale of the project. It can take various reworkings to get the name that represents the company correctly, while also being able to be trademarked and registered with a strong URL.
Workshop games are a great way to get everyone in the workshop involved, allowing you to maximise on the skillset of the team and lay a strong foundation for the 'Explore' part of the process. Four games we like to play include: 
Emotive
With emotive names, we think of words and associations with feelings and behaviours we're trying to evoke or communicate. Do we want people to feel relaxed, energised, excited, to know things? For example, "Easy" is a name that can be applied to multiple industries, but will always make you feel like they are the go to company for hassle-free service.
Descriptive 
Descriptive names are those that literally describe a product or service. 'Speedy' could be a starting point for a delivery service. These often quickly grab attention for the type of service offered and have the benefit of association with the industry. Depending on the description, digitally it can help with organic traffic, meaning your customers will be able to find you quicker.
Random/Abstract
An angle for the true creatives. Think of any word and let them trigger other words or combinations of words, then explore the different directions the process can take you. The  benefit of these types of names is that they often hold intrigue for a targeted audience. Uber is a great example of this. 
Fusions
This is where you take two words and fuse them together to makeup a word. This is a great way of owning a brand name and gives companies the best shot of making something original. When done correctly, it can give brands an impactful and memorable name- two important characteristics generally seen from market leaders. FedEx as a delivery service is a great example of this. 
There are lots of avenues that can be explored depending on the target audience, service and brand. History or heritage, looking at names of owners and family, can build trust. Doubling-up a single name so that it rings twice can offer something that is quirky and catchy. But there is time, research and thought that goes behind each avenue. 
A closer look: PremiAir
One of our most successful naming exercises was for Manchester Airport Group's VIP travel offering, PremiAir. The brand had to work across Europe and portray the same meaning across all countries where the service would be traveling. The whole process took 8 months of heavy investment and testing. 
Myself and the Spark team led multiple workshops with core MAG stakeholders. Our initial meeting involved bringing the whole team together, defining the brief and exploring different naming avenues. The Sparks then took this information away to work internally to come up with over 200 names. The next step was for the MAG team to challenge these initial names and to begin refining our list. This process repeated over several variations until we were confident with a filtered list that we could focus on. 
Following this, we took the Focus list to test. We first tested a selection of names in the UK. Once confident that our names were understood by the UK market, we took a smaller number of names to the European market. Putting the name in context was really important for the whole process, so we mocked up a logo and showed this on a webpage. We challenged the name from the consumers' perspectives through a selection of scenarios, tests and questions around association.
Once we had decided on PremiAir, everyone involved understood the value, narrative and customer focus behind it. It not only gave the new MAG sub-brand something that was unique, memorable and ownable but gave the brand foundation to grow in value.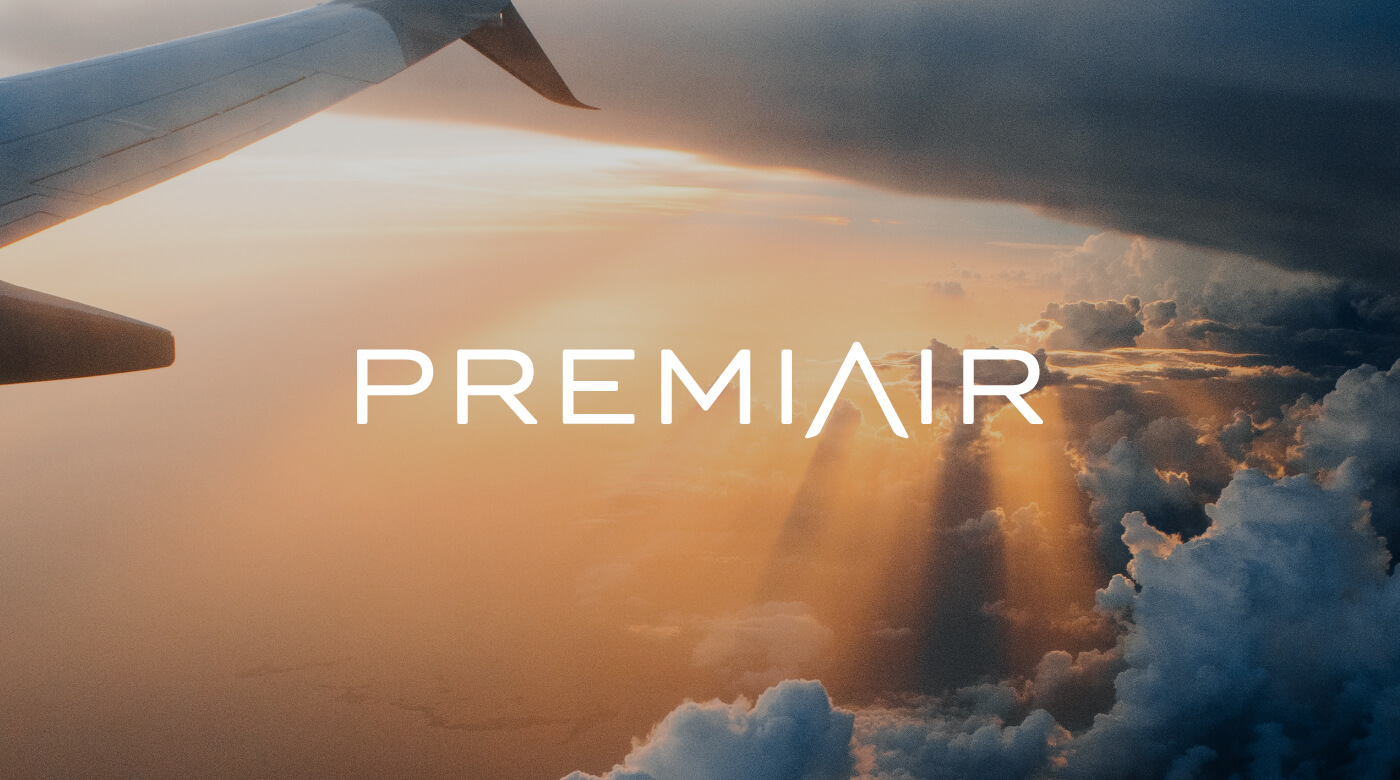 To undersell this process and end product for me is a real shame and is an example of another part of the industry that struggles to be confident in its worth. We live in a world where there is so much competition and difficulty to get cut-through. A punchy, memorable name can be the difference between winning and losing.