Trends come and go, but in the world of design they're always evolving. At the start of each year our senior designers conduct a review of trends from the following year, as well as what we can expect going forward.
Here are some our takes on the top design trends in 2022.
Brand Trends in 2022
Brands in motion
On a superficial level, a static image can't compete with a looping gif. On a deeper level, movement creates identity, the motion should tell a story and provide further insight into the brand personality.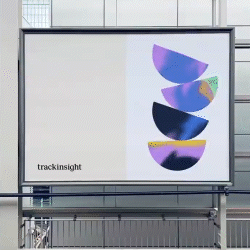 AR & illusion design
There has never been a more appropriate time for this divisive medium to exist. Utilising mobile devices and digitised screens where ultra reality meets our everyday reality. Influencing static materials such as packaging and extending the movement of a brand online to the shelves. How could this evolve with our current behavioural understanding of a 'scan for information' QR code world.
The wild west of type
The trend is all about a living, energised chaos. It comes as a reaction to an increasingly harmonious, consistent graphic style defined by too many brands and businesses. There is a growing space for something jagged, raw, real, and non-formatted but still refined in essence.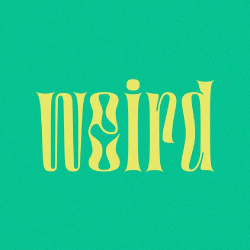 Radical anti-design
Design that stands for more. A fine-tuned purpose supported wholeheartedly by value-driven design. Much like Brutalism was a disruptive reaction to the over-designed, over-analysed designs of the generation before – a style born to evoke bold reactions – 2022 will move from disrupting to transforming.
The creative crossover
Design, branding, and fashion are all changing, and in some cases starting to merge together. 
Knowing they can partner their way into being cool, or at least being cool-adjacent. There is a growing trend of brands no longer seeing the other as the competition, rather more so as collaborators.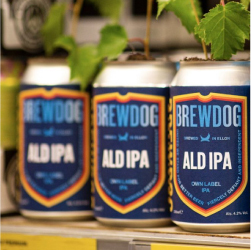 Digital Trends in 2022
Oversized Typography
In 2022, there's no wrong way to do typography. Big bold fonts are everywhere. Oversized type can maximise impact for visitors. Many experimental typefaces aren't just designed with flair, they also include elements such as animations or flex options.
Scrolly-telling
Scrolly-telling transforms a long-form story into an interactive experience. Communicating what can't be captured with words alone. Scrolly-telling rolls out the details of a story in an engaging way to keep people reading. It uses what's great about the web to tell compelling stories.
One page websites
Sometimes the most effective site is the least complex one. The one-page website forgoes menus and navigation in favour of simple scroll navigation. One-page sites work best when their subject matter is narrower, like a portfolio or the presentation of a single idea.
Inclusive design
Inclusive design affects every step of a website design process, from strategic decision making regarding the website target audience, to its tone of voice, and personalisation, as well as defining the graphic language of your brand to accommodate all genders, viewpoints, experiences, and situations.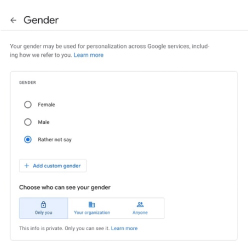 Gradients with grain
A perfect gradient is slick and modern, giving objects a futuristic glow or a shiny, technological feeling. Grain grounds a design gives it texture and helps it feel more natural. Depending on the treatment, grain can mimic film, photography, or print mediums.
Want to work with us and create the next 2022 trend? Get in touch below.