As most of you will know (due to us raving about it) that our Account Director, Leanne Ledger, and her band "The Plimp Souls" were the supporting act at Saturday's Craig Charles' Funk and Soul Night at Band on the Wall. We've all been super psyched about this night and thought we'd get some thoughts from Aretha, I mean, Leanne, herself.
Sparks: So, Leanne, can you describe to us how Saturday went in your opinion?
Ledge: It was absolutely incredible! Literally, has to be, the best night of my life. There was so much love in the air and I was so happy with our performance. I love my Plimps and I love my Sparks so it was great to get everyone in one room together.
S: Did you get to meet Craig?
L: Yep! He's really sound and down to earth. Up for a laugh and loves his music so we got on brilliantly. Top bloke, had just come all the way from playing Glasto at 3 so was still wearing his flip flops!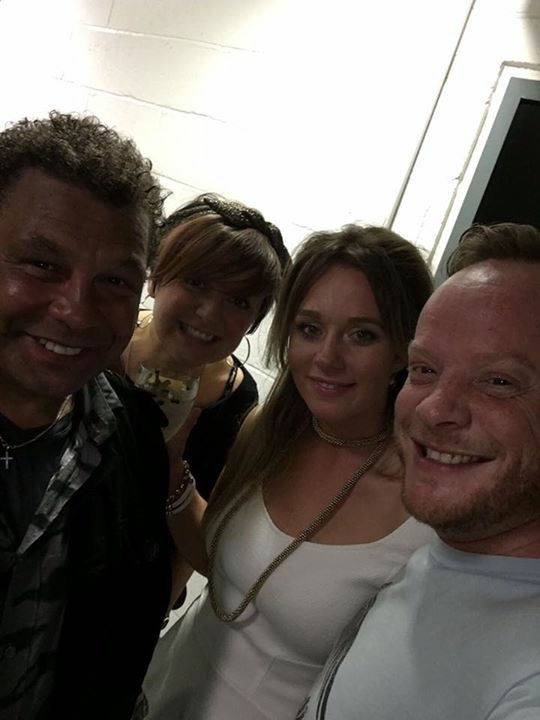 S: Were you nervous then?
L: I'm always a little bit nervous before a gig and it was a pretty big crowd. But once the lads start playing and I see people enjoying the music, the adrenaline takes over. It's such a high for all the Plimps. We're playing at Kendal Calling Festival this year so I'd best get used to a bigger crowd really!
S: Tell us a bit about The Plimp Souls.
We met 2 years ago when I answered an ad on Gumtree, and quickly grew to nine members! We all have day jobs and come from different musical backgrounds but have come together through the love of funk. We have a four piece horn section and a percussionist – it sounds incredible and is such a buzz to play. We're all really good pals too which definitely helps when we're locked in a small sweaty room once a week to rehearse!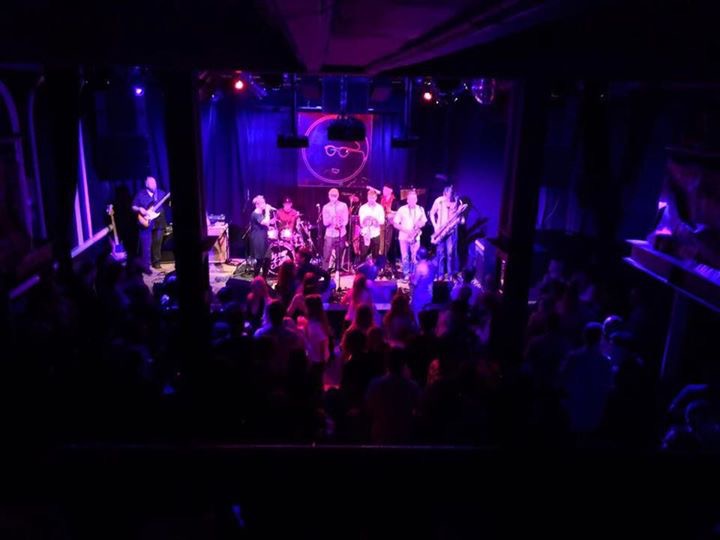 S: When's the next gig then?
L: 22nd July at Matt and Phreds on Tib Street in Manchester. We've now just been offered a gig at Soho Jazz Club in London. Exciting!
S: Where can people listen to your music?
L: We only have a few live tracks recorded so far, but are planning to do more – however you can find them here
Look out for some new material later this year!
The Sparks are unbelievably proud of our amazing Account Director and if you haven't seen The Plimp Souls yet, what have you been doing with your time…