It's not new news that COVID-19 has shaken the entire world, and as you'd expect for us, it's been no different. As a creative agency we've had to change and adapt like never before to a new way of working.
We've become faces behind a screen, seem to be working longer and harder than ever, and the four walls of our home have become both a safe haven and sometimes, a prison.
As lockdown eases up and we move towards some kind of normality we wanted to make sure we commemorated this time. With the help of the hugely talented Khalil we captured some of the Spark team and their families, on their doorsteps.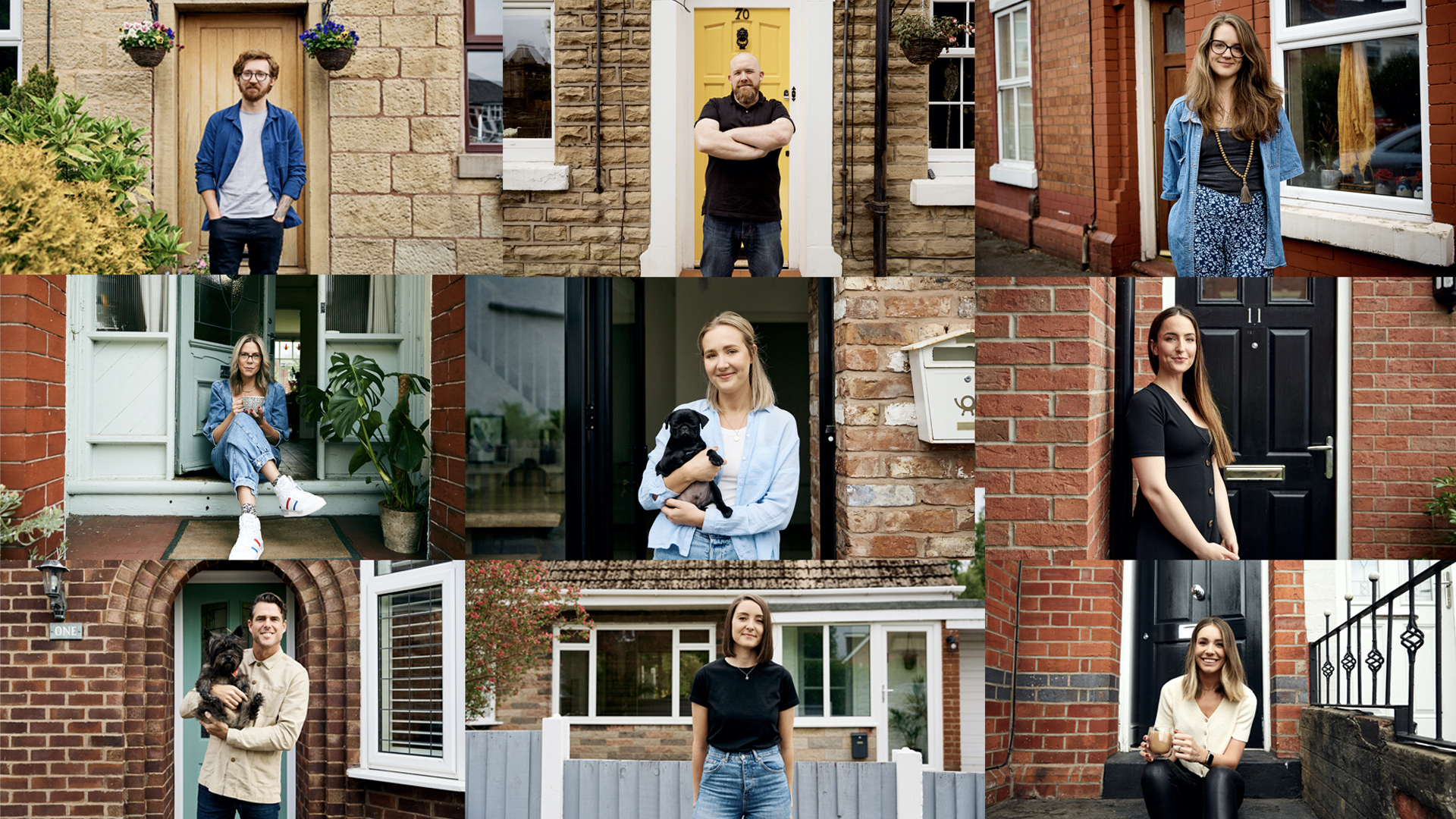 So in many years from now, when these portraits still hang on the walls of our homes, what will we remember?
Of course, a time of uncertainty, a time of sadness, a time of cancelled plans… Holidays, weddings, birthdays, anniversaries… A time where grandparents had to wait to cuddle their new grandchild, a time where even funerals had limited numbers and a time where it was touch-and-go on whether our own Prime Minister would make it through.
But it's also been a time of stillness. A time that gave us the opportunity to think, to breathe, to live… without the must-do's and the must-see's and must-have's of normal life. A time when we actually took a moment to look after ourselves.
It's been a treasured time for families – drawing, painting, playing, baking and homeschooling. A treasured time for couples who, with the likes of Six by Nico, brought the date nights home. And a treasured time for pets, who've never before received so much undivided attention.
It's also been a time of endless Zoom quizzes, a time where there was a rainbow in every window, and a time where through those windows you could see people jumping around in their living room with Joe Wickes or relentlessly trying to nail the latest TikTok dance.
We've eaten more banana bread than we care to think about but we've done more exercise than usual too – taking a moment to smell the flowers and explore new places we never knew existed, right on our doorstep. We could no longer hear the rumble of traffic but instead the birds in the trees sounded louder than ever.
It suddenly didn't matter that our hair was cut by our other half's, or that our nails were left unpainted. And jeans? They became a distant memory.
Hugs may have been replaced with waves through the window and 'popping round for a brew' substituted for a 2m distanced gathering in a friend's garden, but in many ways it's been a time of togetherness. A time where we all clubbed together to support our neighbours, to support our local businesses, to support equality, to support essential workers, to support one another and of course, to support our NHS.
We can truly say that at Spark it's been a time where we've all come together too. To bring the energy, to drive forward, to keep up the positivity and to get through it as a team.