As we approach not just Christmas but the start of a new decade, what better time to slow down, take a break from our busy lives and look back with the people we hold dear?
At Creative Spark we noted that some of our favourite yuletide memories invariably involved sitting down with elderly relatives and listening to their memories of Christmas past.
Which gave us a great idea for giving something back over this holiday season.
As an agency we've carried out individual acts of kindness across Manchester in recent years. So for Christmas 2019, we decided to get in contact with Age UK to see if they could put us in touch with some Christmas veterans who would be willing to share their memories with us over a morning coffee.
We're calling this Christmas story-sharing session #SparkAMemory – and we hope it will spark a few special ones for you.
Our Golden Opportunity
Age UK put us in contact with the Humphrey Booth Day Centre in Salford, which cares for local residents over the age of 55. While many of these people have either a learning disability or a degree of Alzheimer's or dementia, some are 'Social' members who simply come to join in with the activities, themed days and evening events.
The staff at the centre are fantastic, ensuring those in need of care or company are never alone, and have a warm place to socialise or enjoy a hot meal during the winter months.
What's more, we were incredibly fortunate to be given the opportunity to spend some quality time with four of the Day Centre's most amazing social members.
Christmas Remembered
Creative Spark sat down for a coffee and a chat with Ann, Irene, Norma and Margaret. A group of incredible ladies aged from 60 to 100, who were more than happy to share their favourite holiday memories. To commemorate this, we had our in-house Illustrator create a set of illustrations that depicted each of their memories. We plan to gift these framed prints back to the ladies who kindly took the time to share their stories with us. Here are four of their stories, which we felt best summed-up the meaning of Christmas.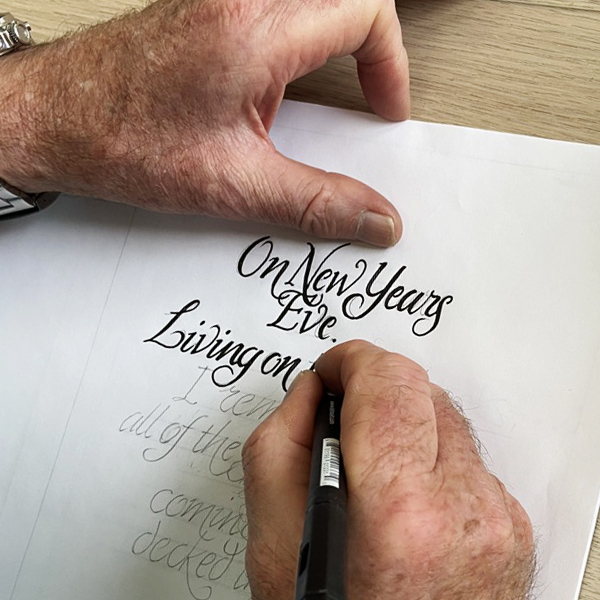 Ann's Memory
Ann (72) grew up with four siblings and recalled "you had to be on the ball and have your wits about you at Christmas." Everyone chipped in to help, but they were all happy and always had enough. With it being a family affair, "you always knew what you were getting, very unlike today." She remembers the lead up to Christmas and how she would decipher what her Christmas gift would be, saying, "it was a new doll pretty much every year!" The most special part of Christmas for her was being able to take part in making the day special for her siblings and getting to help her mother.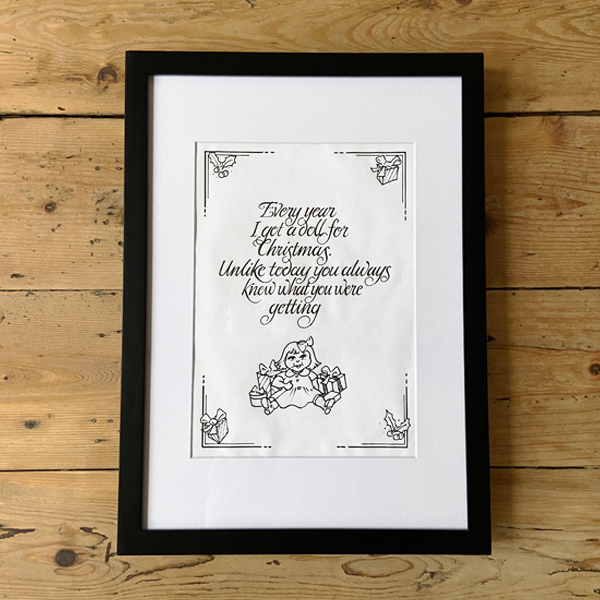 Irene's Memory
Irene, now celebrating her 100th Christmas, grew up in Lower Peover. Born in 1919, she had ten siblings and can remember a Cheshire Christmas filled with family games and roasted chestnuts. Every year, her father would go hunting for a turkey. And while many Christmas's were turkey fuelled, it wasn't always certain since a turkey wasn't as easy to come by as they are today. She mentioned how some years, "he wouldn't be able to catch one!" Her siblings would wait by the back door to see if their father would walk through with a turkey slung over his shoulder. Her biggest memory, however, came from her mother. "She insisted everyone be around the Christmas table – all ten siblings. It didn't matter as the years went on if my brothers met girlfriends who turned into wives, the whole family had to be at the house and around the table for Christmas lunch."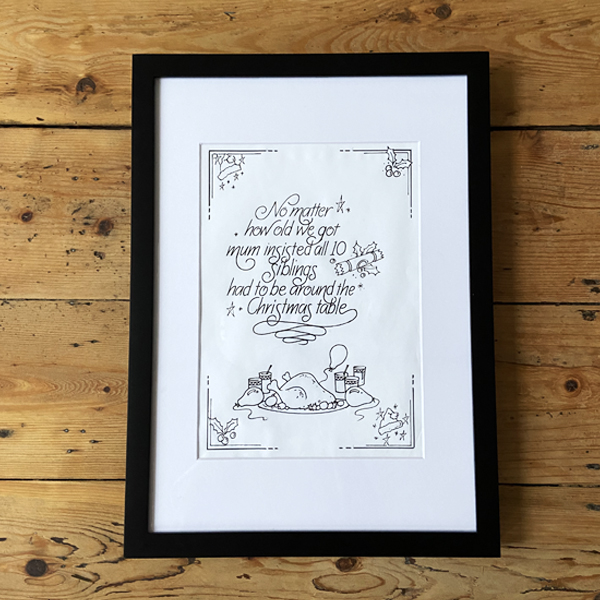 Norma's Memory
Norma (84) spent most of her Christmas's in South Africa, where she moved with her family as a young girl. She worked in a zoo for 25 years and toured in the Bush. Norma's Christmas's were filled with hot days, swimming and families and friends gathering around barbecues for the Christmas lunch. One of her most notable memories was a Christmas Day spent on one of her tours in the Bush with a group of German tourists, who expected a Christmas lunch. Norma is a fine cook and would often cook outdoors over an open wood fire. This particular year, she cooked guinea fowl, which she cleaned herself and cooked in big pots over an open flame. With no potatoes at hand, she served it alongside rice, tinned vegetables and "Fat Cook," a simple dumpling recipe that can be made savoury or sweet.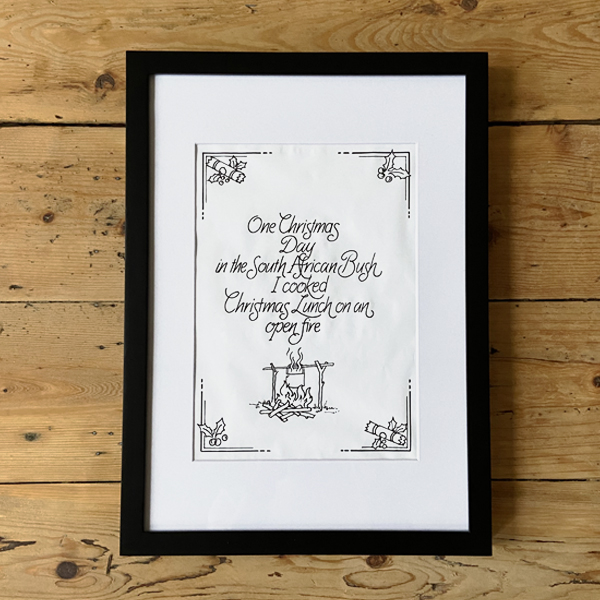 She kindly shared her recipe so you can bring this South African tradition home with you:
Norma's "Fat Cook" Recipe
• 1 cup of plain flour
• 1 tsp of bicarbonate of soda
• 1/2 tsp of salt
• 1/4 of milk
• 3/4 cups of water
• Plenty of oil or cooking fat.
Mix all of the ingredients together and drop into hot fat (preferably heated over a wood fire, if viable) to cook until golden brown on both sides. For a sweet variation, add less salt and substitute the liquid for pineapple juice and pineapple pieces. Sweet or savoury, Norma distinctly remembers that they were always a hit!
Margaret's Memory
Margaret (60) has her fondest memories on New Year's Eve. She lived on the docks and can remember all of the foreign ships coming through, decked in lights and each having an individual tone to their horn, which they would sound right at midnight. This was a big community event and is something that all of her neighbours would crowd around to watch in celebration of the new year.
Irene also remembers the Salford docks before Liverpool became the main port and notes how, after midnight, it was traditional for neighbours to leave their doors open and pop into the house next door for a drink before heading home.
To Margaret and Norma, it's just "not the holidays without coal and bread on you for the New Year," referring to the Scottish tradition of ensuring you had enough to eat (bread) and enough warmth (coal). Norma added, "you had to have a bottle in your hand, so there would be enough drink that year too!"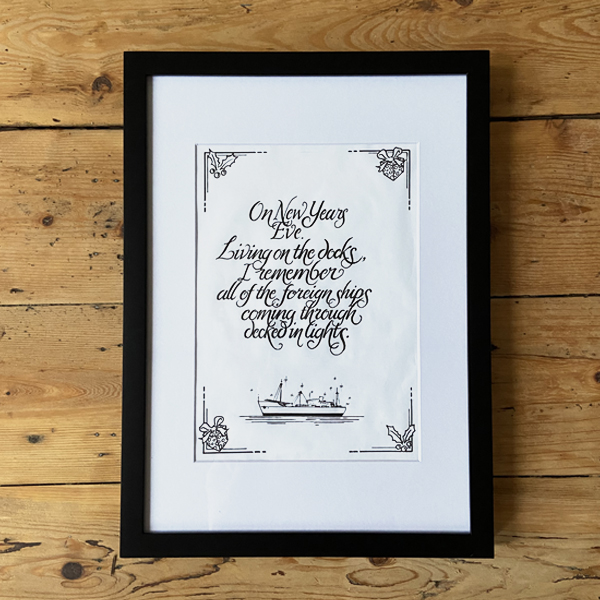 All four ladies agreed, that as TV became more and more prominent, traditions and timings changed. The whole family had to be finished with their Christmas lunch by 3pm, just in time to watch the Queen's Speech.
Spark A Memory With Someone Today
We hope that like us, these recollections have inspired you to look back and exchange some golden holiday memories with your loved ones this Christmas. Better still, why not get in touch with Age UK and spend time with someone who would really appreciate a shared trip down Memory Lane?