There is no better approach to solving challenges than the famous saying "two heads are better than one." Whether creating internal partnerships between colleagues, or forming larger partnerships between businesses. Strategic partnerships allow us to harness the strengths and abilities of others.
In today's fast-paced environment, a "do-it-alone" approach is rarely the best way forward. Companies that initially grew organically will eventually find themselves at a fork in the road when deciding how to continue delivering what their customers need not only today, but also in the future.
Do they look to support them in other areas and safeguard against competitors, or do they stick to their area of specialism?
Collaboration and strategic partnerships allow us to do both – and the benefits to our client are huge
They gain all the advantages of specialist agencies that focus intently on a single area of marketing, whilst also having a single point of contact that oversees the overall marketing strategy. In this way, collaborations allow us to compete with integrated agency – but without the inflated cost.
I've worked in the marketing industry for more than 20 years and have struck more than 20 major partnerships and strategic alliances that brought innovation and improved offerings to our clients.
These strategic partnerships have benefited everyone: the business, our employees and our clients. The business has been able to broaden its relevance and increase our addressable market; clients benefit from the strengths and offerings each organisation brings to the table; and employees can expand their development opportunities by being exposed to new perspectives and expertise.
Plus, deepening ties between complementary businesses fosters collaboration and longevity, and allows us to offer services and solutions that help our clients become more successful.
Over the last few years the marketing sector has really awoken to this style of working. It's now far more common to see established agencies partnering with newer players, startups and entrepreneurs who offer a unique approach. At Creative Spark, we've always embraced a partnership approach however – from the top of the organisation to the bottom. Over the last 10 years we have been focused on forming partnerships with leaders across the industry to expand our services and drive ever improved results for our clients. Whether it's sales, leads, brand awareness or better communication strategies with their customers they are in need of.
Some organisations may be resistant to partnering with a company that competes with them for customers or profits, and some employees may not feel the need to collaborate internally in new or unexpected ways. The reality of today's business landscape, however, means that partnerships are key to better serving clients by merging talent, expertise, technology and purpose.
While the rewards are great, strategic partnerships require thoughtful consideration to ensure success is achieved.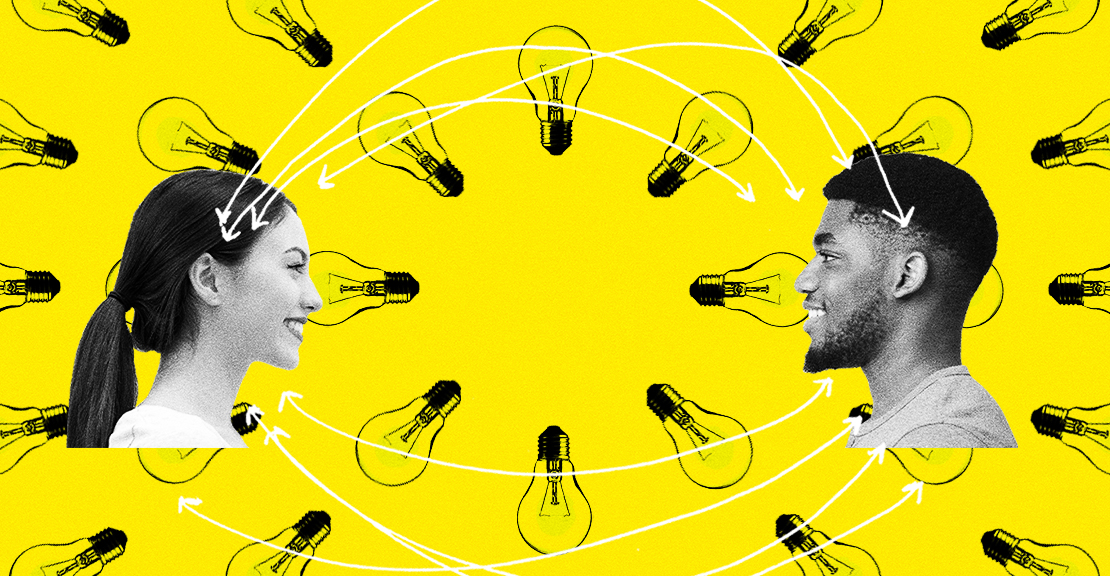 Identify the knowledge gap and opportunities
I've seen the greatest success when opportunity drives collaboration. Partners – whether internal or external – need to first identify the specific challenge they can solve. We regularly assess our clients' needs and consider what their pain points are, what worries them, or what would help accelerate their growth.
In fact we have a weekly meeting to discuss this exact topic as a team. This helps foster internal partnerships by exposing client problems to all areas of the business. It's surprising where a great idea might come from simply by harnessing the internal knowledge you already have but might not be aware of.
For example, could your finance team bring unexpected insights to a financial client you're working on?
For business to business relations, we regularly asses what clients we share with other businesses and ask what issues they face? Can we then work together to achieve common success? Sometimes the best ideas come from combined solutions from different perspectives.
Work toward a common goal
Any partnership, big or small, will work best when there is a shared goal. Establishing a common purpose sets the foundation and acts as the glue to holding the partnership together. Throughout the partnership, we keep this shared goal as our "North Star", and our employees stay motivated and excited to create a campaign that will positively impact our clients.
Know each other's strengths & your own weaknesses
Strategic partnerships enable teams to bring the best of their talent and strengths forward. Every person and every business has unique strengths, so honing our partnership strategy to play to those strengths has really allowed us to shine. It's rewarding to see how doing so generates functional and creative solutions.
We regularly partner with companies to learn from their expertise, apply key learning's to our own market, but also address a weakness we might have in the business. This could simply be not having enough hours in the studio to cover a sudden surge in work. Or it might be an area of marketing we don't specialise in and need outside knowledge to bridge that gap.
Admitting where our weaknesses are is never easy but this honest look at the business allows us to move quickly and continue providing excellent solutions to our clients.
Communication is key
We've found out the hard way that for a partnership to succeed, an emphasis on clear communication between partners is essential. This is especially true for external partnerships where we've found in-person meetings go a long way in developing a solid working rapport. We now encourage open and effective channels of communication between ourselves and our partners to ensure there are no misaligned expectations between parties.
Embrace new technologies & new ways of working
After 18 months of Zooms, Teams, and Google Meets we're all experts at virtual working. It's been an intense time and many are understandably enjoying getting back to in person meetings and working from the office again.
But whilst we're big advocates of getting back to the 'old' ways of working, we're also taking stock to make sure we don't lose the good aspects that virtual working taught us.
For us it's a balance. The office becomes the cultural hub of the business where employees, clients, and partners can really understand our values. Virtual working then provides an opportunity for a better work life balance, reduced travel costs, and removes the barrier of location.
All of a sudden we are able to collaborate with partners from much further afield, ensuring we pick the very best businesses to work with, not the best one in our geographical area.
It also makes it far easier to quickly get all the right people in a 'room' to thrash out quick solutions to potential issues. This could be our team, partners, clients or any combination of all 3. Everyone's familiarity with these tools makes calling meetings much easier.
On the flip side, because no one has travelled to a meeting there's no longer a feeling meetings must last an hour. Our meetings now last only as long as it takes to find an answer and agree next steps. It could be a 2 hour workshop with the appropriate people dropping in and out as needed, or a 5 minute powwow to realign a tight workflow.
In Summary
Big breakthroughs and progress can't happen in silos. Working collaboratively with partners generates the kind of energy that fuels growth, innovation and creativity. Developing value-aligned partnerships that focus on common goals and complementary strengths is key to ensuring successful outcomes for all – but most importantly, for our clients.