Elevating Brand and Website for the Energy Experts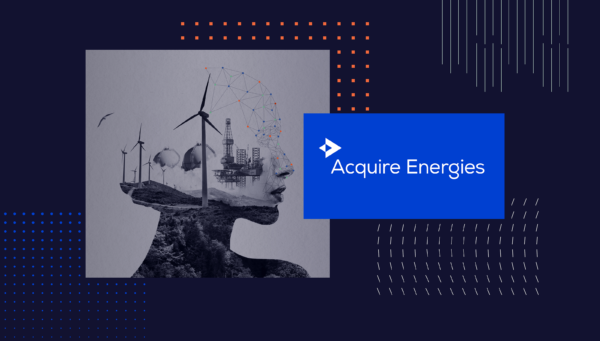 Acquire Energies is a global talent network, specialising in handpicking the top 20% of independent experts in the energy sector. They work in collaboration with energy businesses to find new ways of delivering their client's most important work, from filling expertise gaps to creating specialist teams to deliver critical projects. They needed us to define their brand strategy and bring their unique proposition to life through a brand identity, brand rollout and website
Brand strategy
Brand style
Tone of voice
Website
Build
A revolutionary workforce model
After initial market research and discovery sessions we set about defining Acquire's brand strategy, helping them to solidify a mission, a vision and a set of brand values. This, along with a strong brand proposition - elevate with energy expertise - underpinned everything that they do.

We then developed a definitive tone of voice and brand personality that formed the basis of their brand identity.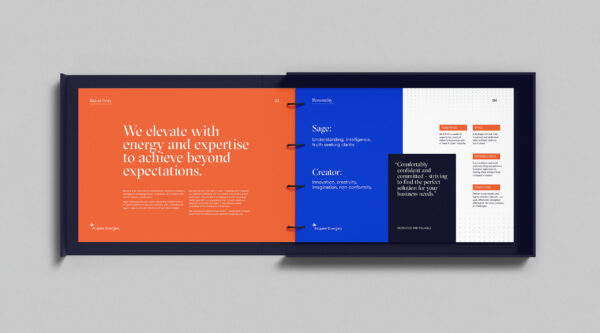 Bringing the energy experts to life
With the brand strategy solidified, we began to bring Acquire to life visually. It was essential that Acquire was positioned as a cut above the rest - an exclusive global club that made an industry-leading statement.

We created a brand mark for Acquire to communicate exactly what they do - find the top 20% in the energy industry.
Acquire Ink became their primary brand colour, giving the brand a quality edge. This, combined with pops of cobalt blue and orange, differentiated them from the rest of their sector and gave them the standout they needed.

This palette, along with strong typography elevated Acquire further.

We also created a graphic pattern and device to represent energy in all its forms. It was flexible enough to be used online and offline and could easily be animated to add movement.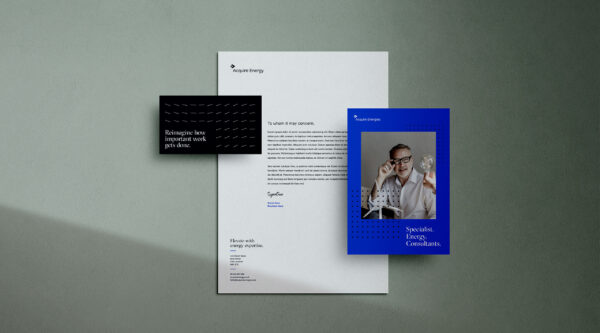 Re-imagining a new consulting model for a new era
The website needed to offer both substance and style and it was essential that we communicated everything Acquire offers, with optimised paths to conversion for candidates and clients.

We spent a lot of time refining the user experience, providing full copywriting support to collate and develop the content. We then developed wireframes before moving into designs.
With such a unique business, it was imperative that Acquire's offering was communicated clearly. We created a wide range of bespoke graphics and diagrams that encapsulated their business and processes in a more engaging and digestible way. We then used subtle animation to bring the diagrams and website to life.

Clever technical touches including IP detection to highlight the closest office to a website visitor, interactive multi-stage contact forms to help guide prospective clients, and the ability to personalise website content for campaign traffic using Google campaign parameters were also incorporated.