Perfecting their new online look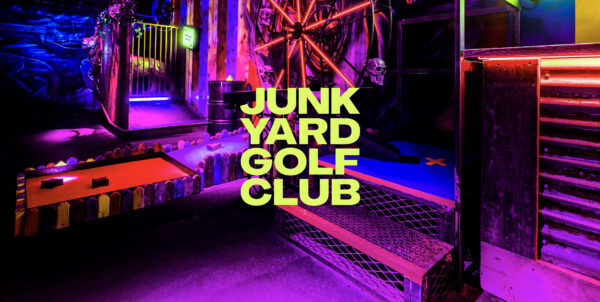 Junkyard Golf Club's unique blend of genuinely crazy golf and cocktails needed a website that would convey the full offering with just as much punch-in-the-face colour and attitude as the experience itself. Their iconic neon flashes and graffiti flourishes gave us plenty to work with for two online films too. Created to spread the word about new venues in Oxford and Manchester, the films feature giant golfers putting their way around the best bits of both cities.
Web
Art Direction
Social
Video
Creating a crazy fun website for crazy fun golf!
We knew this was no place for subtlety, so we splashed big, colourful headlines wherever we could, making the most of Junkyard Golf Club's aesthetic whilst still providing an easy-to-navigate customer journey with a focus on conversion.
Camera Tricks and Trick Shots
Using green screen jiggery pokery, our models were able to putt their way around iconic landmarks in each city. Since the bespoke cocktail menu at Junkyard Golf Club is such a key part of the offering we had actors use red cups, which nodded to this without overdoing it.
The communication has been truly wonderful and helpful for the success of our working relationship.