Giving Manchester City fans a digital space to shout about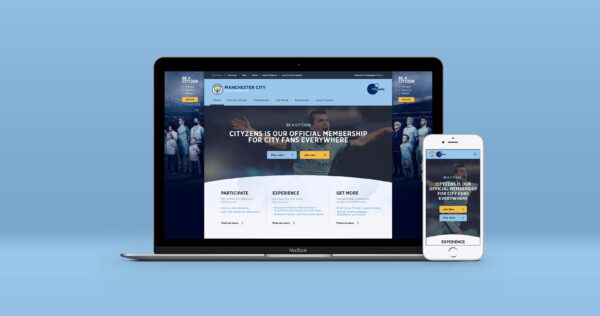 Building a global membership site to drive engagement with 'Cityzens' a voice across the globe.
Digital
Web
Design
Photography
The Cityzens fan membership scheme needed its first digital presence
By going out and speaking to everyone from the old guard of Maine Road to the next generation of the City faithful, we realised that fans all over the world wanted a voice. To give them that, we needed to give them a platform from which to speak, no matter what timezone they were in. With that firmly in mind, we crafted a iconically 'City' site: sky blue colours, a reference to the iconic 'Blue Moon' in the layout, emotive photography and an interactive map to create transparency for users. Within the first month of the Cityzens launch the site had driven 33% of their annual membership target.
1.2m

1.2 million visitors since launch

33%

Within the first month of launch, Cityzens had already achieved 33% of their annual membership target.

13

Live in 13 different languages