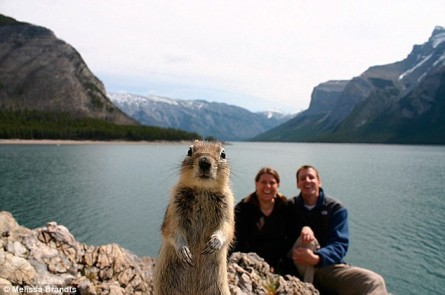 We love this picture taken when Melissa Brandts and her husband had set the timer on their camera for a picture of them by Lake Minnewanka in Banff National Park.
You would have thought that in the isolated beauty of the Canadian lakes, this couple thought it was safe to take a holiday snap without a stranger wandering into shot, but not so.
We love how Mr Ground Squirrel has managed to get himself right in the middle of the shot.