A MyVitamins Black Friday Campaign to feel good about.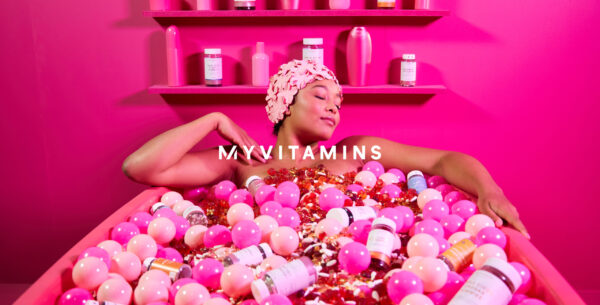 Black Friday seems to get bigger every year, more brands, more products and more discounts. MyVitamins wanted to break through the noise and create stand-out campaign that connects with their customers whilst staying true to it's brand values.
Brand Campaign
Campaign TOV & Copy
Typography
Video Production
Photography
Art Direction
Lead Generation & Teaser Content
Social
Email & Banner Templates
A 'more is more' approach to the campaign concept
MyVitamins have awesome products and epic deals for this year's Black Friday - making it super easy to grab yourself a bargain - the only thing you've got to watch - is that you don't get too carried away!
Deals so good you could get carried away Campaign Video!
The video was conceptualised on the idea that the audience is introduced to a bunch of zany characters who have got a bit carried away with the amazing MyVitamins offers. You could say they're obsessed and have gone all out for the deals, so much so that the vitamins have transcended into all aspects of their everyday lives - bathing in them, working out, styling their hair and wearing them, they can't get enough! We follow them as they show off their over-elaborate use of the multitude of MyVitamins products they have purchased during the Black Friday Deals.
An over the top approach to Campaign Style and Photography
The typography and graphics emulate the same approach to the campaign video - the bigger, the bolder, the brighter, the better! A retro-fit typeface with a flexible colour palette was used to accent against the imagery to be used for the campaign, web, email banners and social teaser clips alike.