BJSS - A Great Place to Work
Transforming the world of tech partners
Market leading, technology company BJSS started out in the financial sector delivering world-class solutions in technical engineering and strategies to the likes of the London Stock Exchange. Now, BJSS create complex enterprise systems and software with user-focused design through a team of advanced level experts. As the digital transformation partners for many B2B and B2C clients nationwide, we aimed to support their growth prospects internally through recruitment and retention whilst streamlining brand identities with an elevated look and feel.
Campaign Content
Brand design
Web design
HTML5
Marketing assets
Illustration
Photography
Videography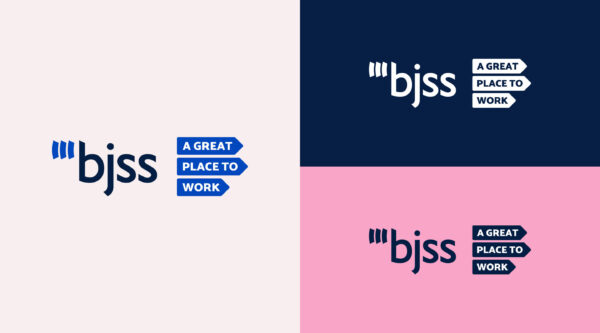 Workshop sessions led us to distill that BJSS truly is a 'Great Place to Work'. This led to development of a new logo for the sub-brand that depicted signposts with interchangeable lexicon that could flex for a variety of suited campaigns and internal communications e.g Great Place to Grow. Lending itself to the journey you will embark upon joining the BJSS team, the direction your career will take you and that the company is there to support you 100% of the way.
Demonstrated importance of recruitment and retention is always apparent through the works of BJSS. We designed a brand new careers section for the BJSS website that provided a hub for all the opportunities the business offers; from technical and support roles through to apprenticeships, career changes, and graduate roles in the academy.

The design offered an engaging and informative way for BJSS to fully convey the opportunities they have and the benefits all employees enjoy.
We produced and art directed a range of photoshoots and video content to be housed on the Careers website, focusing on people in the workplace that was routed into the Great Place to Work identity. Several interview style video pieces were created to talk to team members about their journey, and aid with the marketing and hiring process.

Illustrations to depict each sector and service BJSS provide were developed in line with the core brand style, stylised with a 3D appearance to tie into the fin-tech aspect of their culture whilst always incorporating people into why the business performs as it does.