Repositioning this established family business with a tasty new look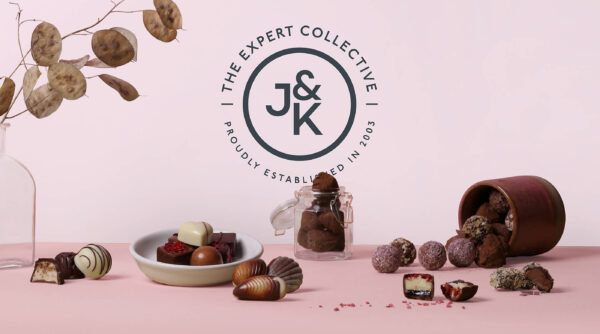 J&K Confectionary is a family brand who are experts in their field. They needed to know how to fully communicate their passion for their industry in a way that would resonate with their internal team and the commercial directors of major UK retailers in a competitive market.
Brand
Tone of Voice
Copy
Design
Custom Photography
Website
The new J&K Confectionery - The Expert Collective.
Through a series of workshops, interviews and competitor analysis with our brand strategists, the story of J&K became a paralleled story about people and passion. Their passion for research takes them on frequent global trips, scouring for new trends and techniques, constantly keeping them thinking ahead and able to beat the competition. We grew to understand that they are ambitious, creative, driven and above all, passionate about what they do - bringing a refined sophistication to the confectionery world. This became the basis for their entire brand . Their messaging, mission, vision, values, tone of voice and visual branding was driven by this parallel and needed to be true to who they are and the products they create.

"We are a collective of specialists - experts within our fields. Utilising our experience and network to create successful results for our customers. Driving together towards achieving those unlimited possibilities."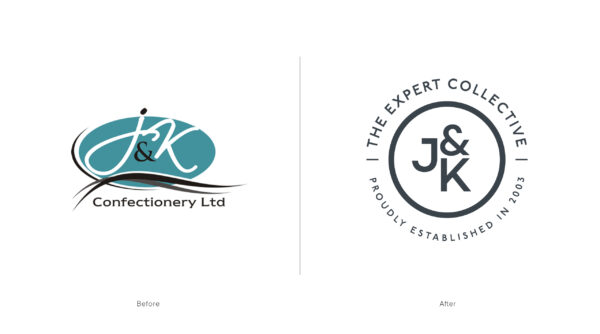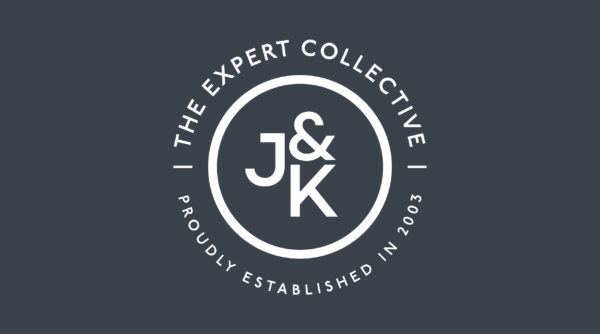 While confectionery manufacturers are often marked with neon colours, J&K's brand colours were inspired by quality ingredients and sophisticated taste. Colours reminiscent of liquorice, biscuit, flour and sugar almonds represented the intricate palette of the researchers and the finest quality ingredients they were passionate about using in their own creations.

We helped them with bespoke photography that heroed both the product and the people behind the brand. Their team photography was both approachable and professional, showcasing individual personalities who are all experts in their field. Brand colours were carried throughout using a bespoke filter in post-production to create cohesion between this parallel. It was an opportunity to bring different disciplines, textures and expertise together through photography that truly represented the collective, like a mix of fine ingredients.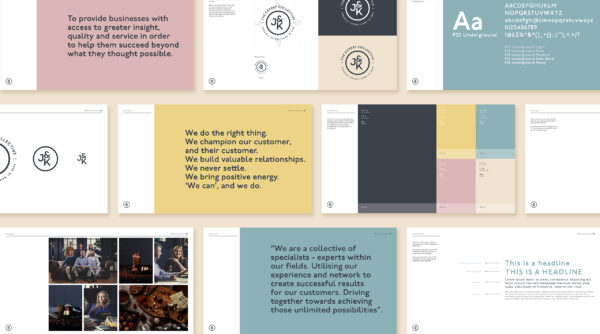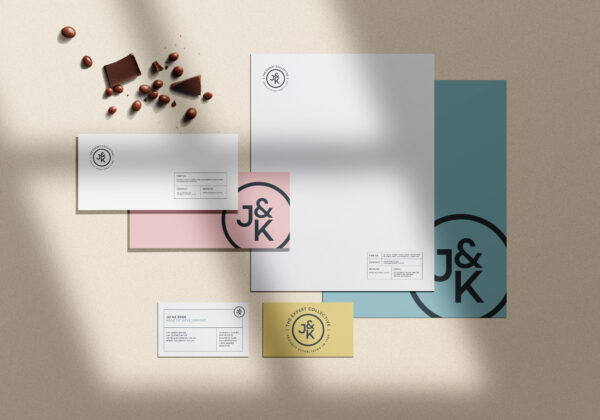 J&K Confectionary had only ever had a simple one page website, so there was an initial challenge to really get under the skin of the business and develop a full understanding of what they offered to their customers.

We identified the audiences we were talking to, the services and products they offer and the role of the new website in their ongoing marketing strategy. Insight gained through the brand work was continued through an initial briefing and workshop, to develop a sitemap and wireframes.

We developed wireframes to give a structural view of the website and communicate how users flow through it, ensuring all expected journeys and conversions were catered for. Content really is king so we worked with J&K to deliver all of the required copy in tandem with the wireframes development. Our copywriter, who was engaged throughout the branding work, delivered all the website copy to fully bring to life the new branding and tone of voice on the website.
Custom through and through
The digital design work is often the first time a new brand, copy, and photography really comes to life. We presented all design work as interactive prototypes so it was an exciting time for the whole J&K Confectionery team.

Collated feedback was actioned across all project stakeholders before we implemented a robust, easy-to-use WordPress website.

A number of enhancements have been made since the launch to optimise animations for older devices and finesse mobile layouts to deliver a best-in-class end product for their sector. See their finalised site here: jkconfec.co.uk
"You made us feel unstoppable!"