Bringing music to the people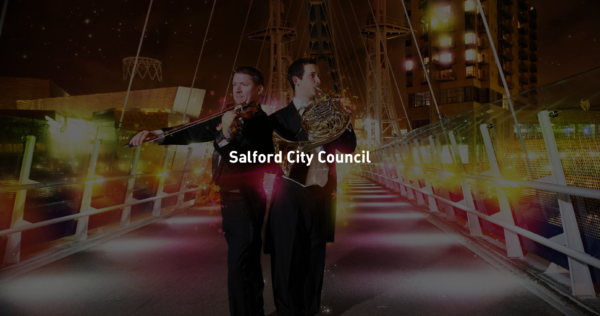 We were asked to create a series of bespoke images that convey the message 'Bringing music to the people'. The advertising campaigns would be used to promote Salford City Council's £20 million partnership with the BBC Philharmonic Orchestra to Salford's broad range of residents.
creative
campaign
digital
photography
Bringing music to the people
We produced eye-catching imagery depicting members of the BBC Philharmonic Orchestra playing to the people of Salford. The images show the Orchestra's musicians playing against a backdrop of iconic Salford landscapes. These images were used to reflect and highlight the community work that the orchestra will undertake in the city.

Our campaign increased the awareness of the Philharmonic moving to Salford and opened up a new genre of music to the local residents. Off the back of the campaign the Salford area saw an increase in visitor numbers.